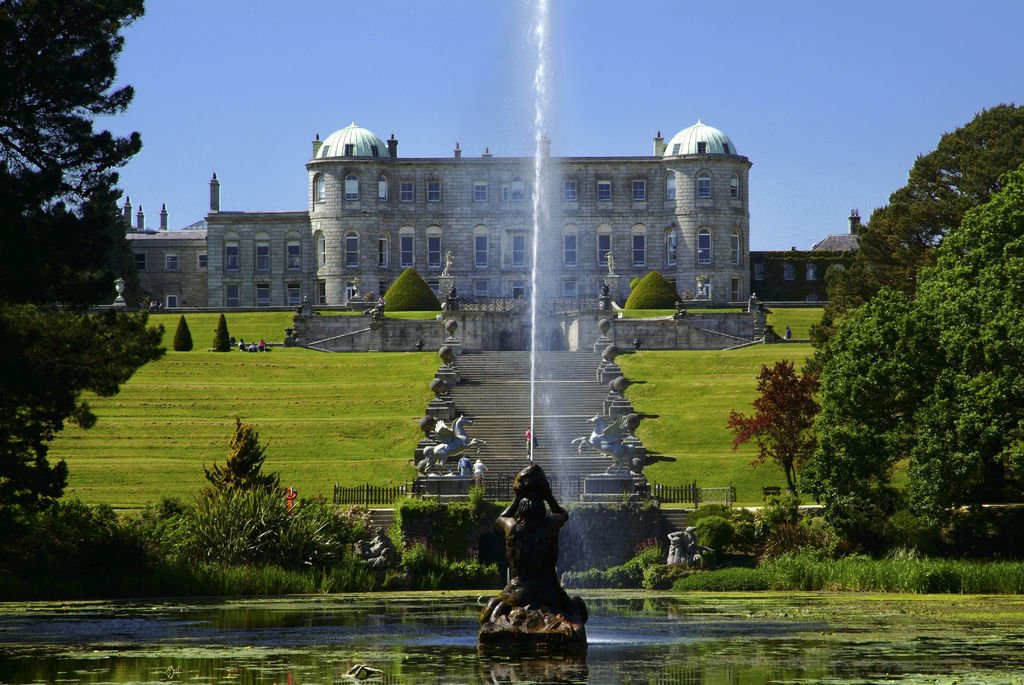 Visiting Dublin is an essential part of any itinerary when planning a vacation in Ireland. Dublin is Ireland's capital city. Home to 1.9 million people, it's the centre of culture, enterprise and all things fun in the Emerald Isle! The best way to see the city is on the DoDublin Hop on Hop off Tour, but you can also visit some of the country's most stunning attractions and sites from Dublin - whether it is exploring Dublin's doorstep with DoDublin's awarding winning day tours, or exploring the island's Wild Atlantic Way and Ireland's Ancient East with Irish Day Tours and WIld Rover Tours.
Once you've explored Dublin, use the city as a jumping-off point to see nearby regions with lush wilderness and rich heritage and culture. From visiting stunning cliffs in County Clare, to exploring historic cities of Galway and Kilkenny, see below for your day trip options from Dublin.
See Ireland with Guided Bus Tours
Bus excursions are a great way to experience a new destination because they take away the hassle of driving and finding your way, but DoDublin bus tours are unique because of the live commentary delivered throughout the trip by one of our experienced tour guides. The DoDublin guides are the best in the business. They are all Dublin natives and are trained by Fáilte Ireland (the Tourism Board of Ireland), but each guide brings his own personal character to the tour also. Dubliners are famous for their wit, charm and sense of fun, and the DoDublin drivers take great pride in providing all of these to the delight of our customers (along with a few songs that you'll be encouraged to join in). A tour with DoDublin is an experience you'll never forget.
South Coast of Dublin Day Tour
This Day Tour brings you to visit Co. Wicklow, Dublin's nearest neighbor. Known as the Garden County it's a favourite destination for Dubliners and visitors alike for it's beauty and serenity. The tour starts off winding along the beautiful south coast of Dublin, passing the famous Martello towers, which were built by the British to defend against a Napoleonic invasion. You'll see the Martello Tower at Sandycove which was made famous by James Joyce in his most famous book Ulysses. The south coast is known as the plush part of Dublin and is home to stars like Bono and Enya and Van Morrisson. The tour then moves inland to Co. Wicklow. You'll see where the location where Mel Gibson's Braveheart was filmed. First stop is at Glendalough. You'll visit the ancient monastic city and see its famous mountains and lakes. From there the tour moves to the Georgian mansion and estate at Powerscourt Estate and Gardens. Voted No.3 in the world's top gardens by National Geographic it is a stunning destination and one of Ireland's top tourist attractions.
Visit DoDublin for more information on the Glendalough & Powerscourt Tour!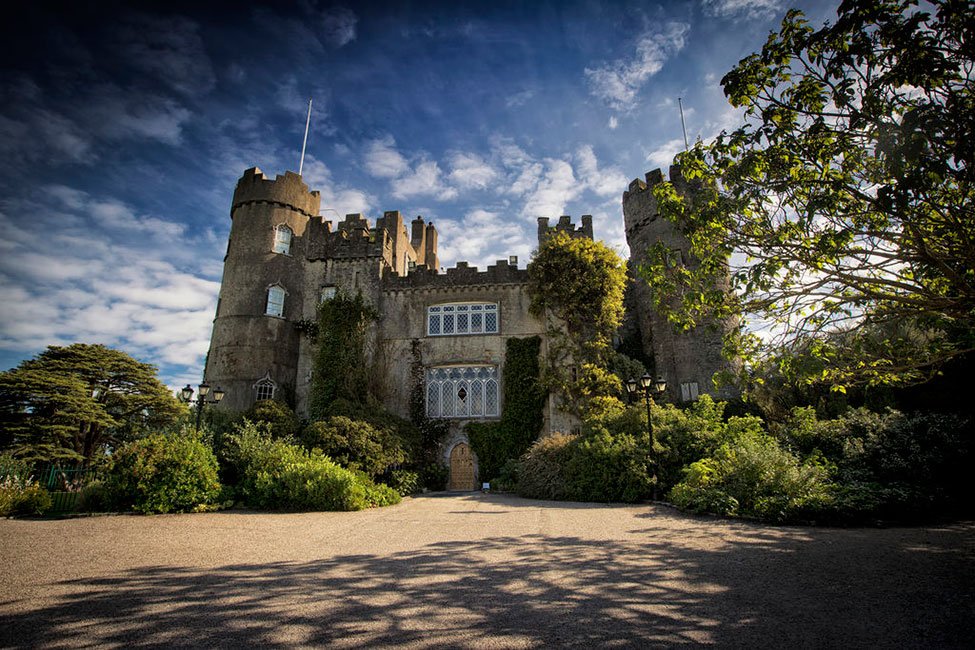 North Coast of Dublin Day Tour
Ireland is famous for its medieval castles and Malahide Castle in North County Dublin is one of the most famous. Perfectly preserved and set within a beautiful woodland demesne you'll enjoy a guided tour of the castle and then have time to visit the castle grounds and the beautiful Avoca Cafe. The next stop on the tour is Howth Harbour, one of the most scenic destinations in all of Ireland. A working harbour it has been a favourite destination for generations of Dubliners who visit to walk along the piers, buy fish and chips or ice-cream and see the sights like Ireland's Eye (an island located beside the harbour), the small fishing boats that come in and out and the beautiful sea views.
Visit DoDublin for more information on the Malahide Castle & Howth Tour!
Wild Rover Tours
Visit the Cliffs of Moher - UNESCO world heritage site.
Enjoy spectacular views over the Atlantic Ocean and the stunning Burren National Park.
Visit Galway, Ireland's cultural capital
Take the opportunity to stop off at a traditional pub and listen to live Irish music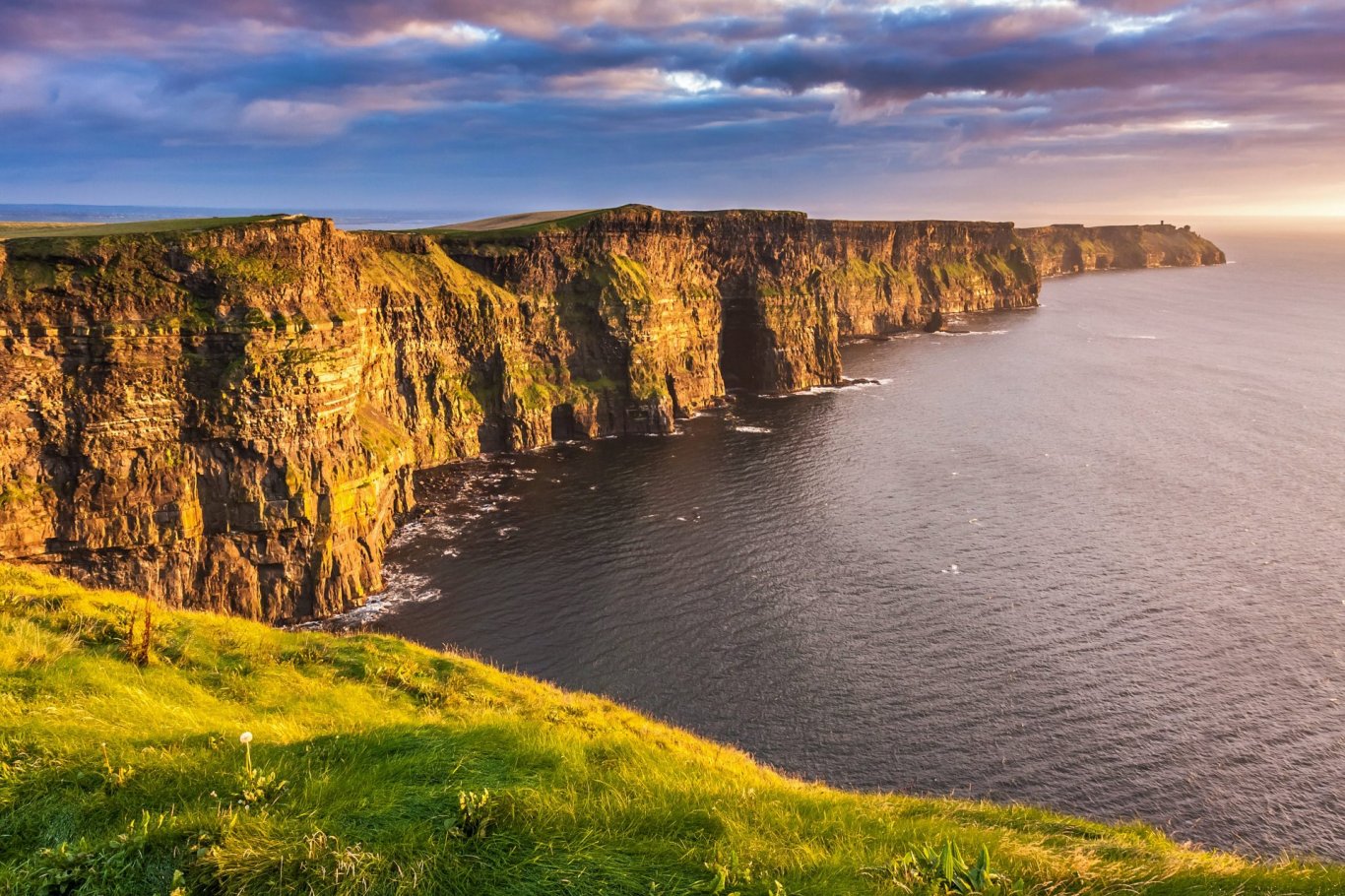 Take in the natural beauty of the Irish coastline and WIld Atlantic Way when you escape the hustle and bustle of Dublin. Explore the rugged Atlantic coastline, the Cliff's of Moher, and Galway City on a fantastic full-day trip from Dublin. Admire stunning Irish countryside and travel along the Wild Atlantic Way to the incredible 700-foot high Cliffs of Moher. If that wasn't enough to see in the stunning County Clare, you will then marvel at the limestone landscape of Burren, renowned for its rare flowers, before visiting the cultural capital of Irland in Galway City during some leisurely free time.
Visit Kilkenny City - a stunning medieval city with its stunning caslte and city walls
Experience stunning natural beatuty in the Wicklow Mountains
Discover Glendalough in Wicklow National Park
Visit a working sheep farm in Wicklow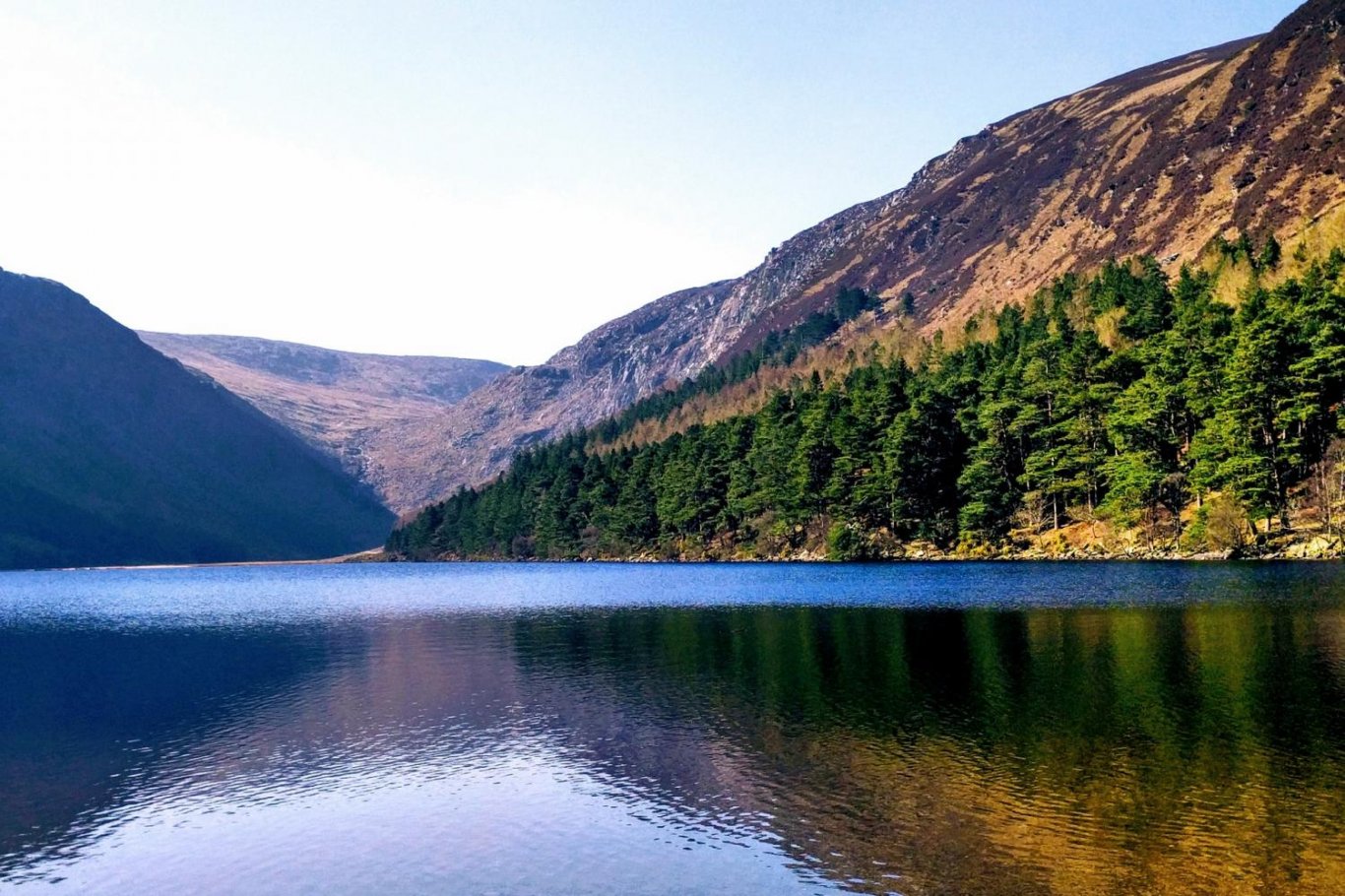 Explore Ireland's Ancient East the easy way on an all-inclusive, full-day tour from Dublin. Receive personalised service from your guide on a small-group tour with Wild Rover Tours. Visit Kilkenny City, where ancient walls surround medieval sites, where a stunning castle sits in the heart of the city. Take a scenic trip through Ireland's Garden County and visit Glendalough - a former monastic city in one of Ireland's most stunning valleys. From round towers to stunning lakes, you will be in awe at the natural beauty of this area steeped in history. This tour also includes a stop at the foot of the Wicklow Mountains, where you'll be able to see border collies corral sheep across the fields.
Visit locations where some of the most iconic Game of Thrones scenes were filmed!
Visit the city of Braavos, the Keep of House Greyjoy, the King's Road, and more.
See Dunluce Castle (House of Greyjoy) by its rugged coastline.
Visit the Fullerton Arms and sit on the Iron Throne!
Northern Ireland is packed with sites that served as on-screen backdrops for the HBO series Game of Thrones. Departing from Dublin, this coach tour is led by a guide who can help you see the iconic filming locations. The tour includes a stop at Dunluce Castle (House of Greyjoy), Carnlough (Braavos), King's Road, and other filming locations, as well as the UNESCO-listed Giant's Causeway - a highlight for any trip to Ireland.
Experience the best sites of Northern Ireland on this day tour
Stop in Belfast and learn more about the city's rich history on a Black Taxi or a Titanic Experience Tour.
Visit Giant's Causeway - UNESCO World Heritage Site
Visit Carrick-a-Rede bridge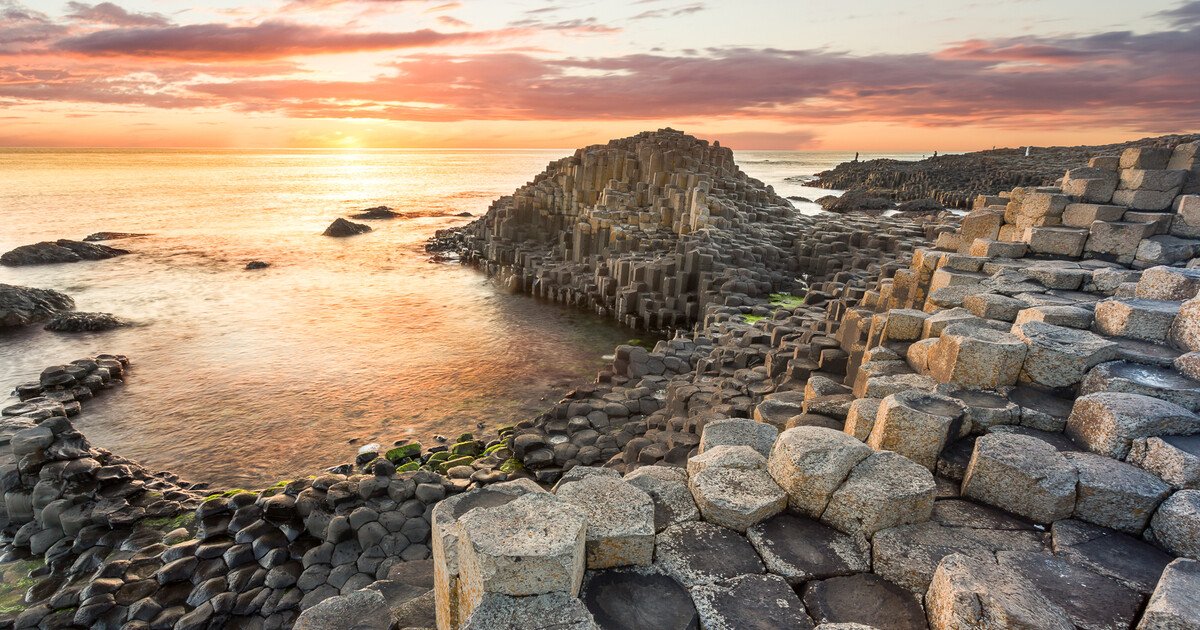 Get the most out of your day and leave the urban bustle of Dublin behind and discover one of Northern Ireland's most impressive natural attractions on this Giant's Causeway day tour from Dublin. Enjoy a bracing stroll along County Antrim's ruggen coastal paths for panoramic views and a stop at the Dark Hedges. Visit the Giant's Causeway with your guide, and gain insight into Northern Irish geology and folklore. Take winding coastal roads to Dunluce Castle and have the opportunity to cross the Carrick-A-Rede rope bridge at a discounted price.
Glendalough & Powerscourt Gardens Tour
Departs from Dublin Bus Head Office, 59 Upper O'Connell Street. Tours Depart at 10:30 and return at 17:00.
Tour Information
| | |
| --- | --- |
| Adult | €24.30 |
| Children | €10.80 |
Price includes online Discount.
Malahide Castle & Howth Tour
Departs from Dublin Bus Head Office, 59 Upper O'Connell Street. Tours Depart at 11:00 and return at 16:00.
Tour Information
| | |
| --- | --- |
| Adult | €22.50 |
| Children | €10.80 |
Price includes online discount.
Cliffs Of Moher, Atlantic Edge Ocean Walk & Galway City Day Tour From Dublin
Tour Information
| | |
| --- | --- |
| Adult | €Flexible |
| Children | €Flexible |
Kilkenny, Wicklow Mountains, Glendalough Day Tour From Dublin
Tour Information
| | |
| --- | --- |
| Adult | €Flexible |
| Children | €Flexible |
Giant's Causeway & Belfast Tour
Tour Information
| | |
| --- | --- |
| Adult | €Flexible |
| Children | €Flexible |
Tour Information
| | |
| --- | --- |
| Adult | €Flexible |
| Children | €Flexible |