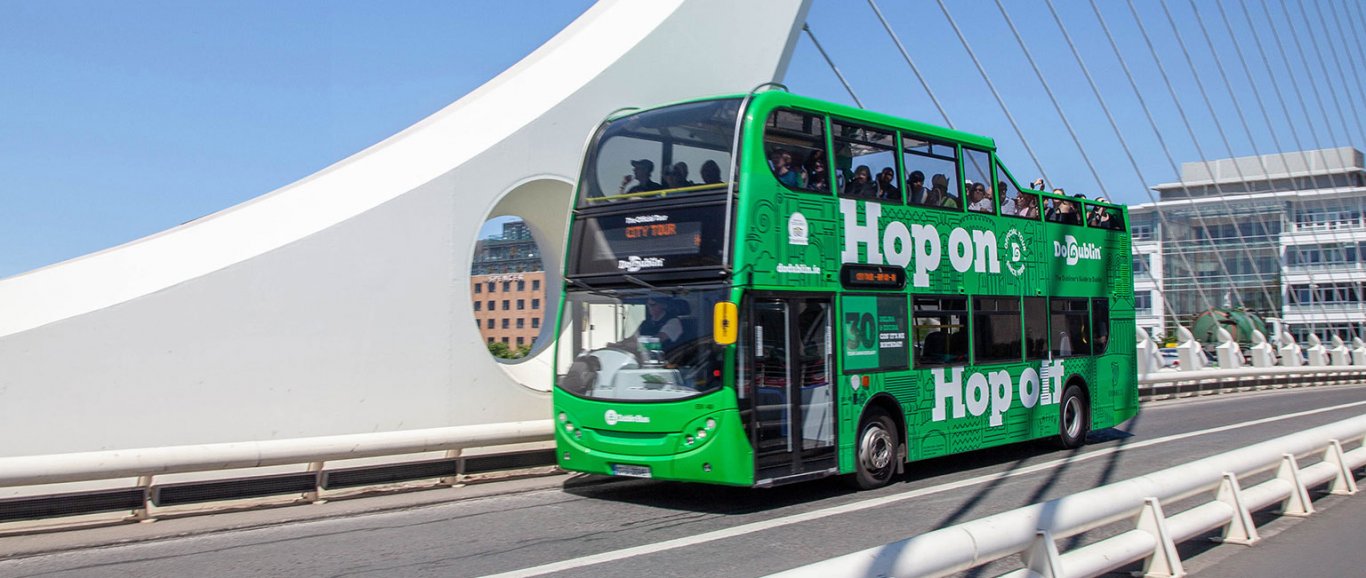 DoDublin are the top tour company in Ireland's capital city. We show more people around Dublin than anybody else, and we've been No.1 since 1988.
Friendliest guides - with an encyclopedic knowledge of the city they love.
We offer fantastic value and 1 Child U15 Goes Free.
Buses arrive every 20-30 minutes (in Summer, every 30-60 minutes in Winter)
Buy online before you arrive and present voucher on your phone!
Take our Hop on Hop off tour of the city, try a Day Trip on our famous double decker buses.. We have the biggest fleet of sightseeing buses and higher frequency for our city tour than any other bus company in Ireland, with the most dedicated and passionate tour guides behind the wheel!
Ireland is one of Europe's top vacation destinations and it's easy to see why.
The Irish scenery is simply breath-taking - from its ancient cities to its wonderful green countryside.
Céad Míle Fáilte (or one hundred thousand welcomes) On vacation it's often the people you meet who leave the biggest impression, and the Irish are famous for their warm and friendly nature.
Ireland is a country that is steeped in history with medieval castles, Georgian splendour, and prehistoric monuments to be found around every turn!
Ireland's culture and arts are famous throughout the world, from their music, writers and poets, ancient folklore and they're wit.
Modern Ireland is renowned as a travel destination for its great food, top quality hotels and accommodation and excellent customer service and value for money.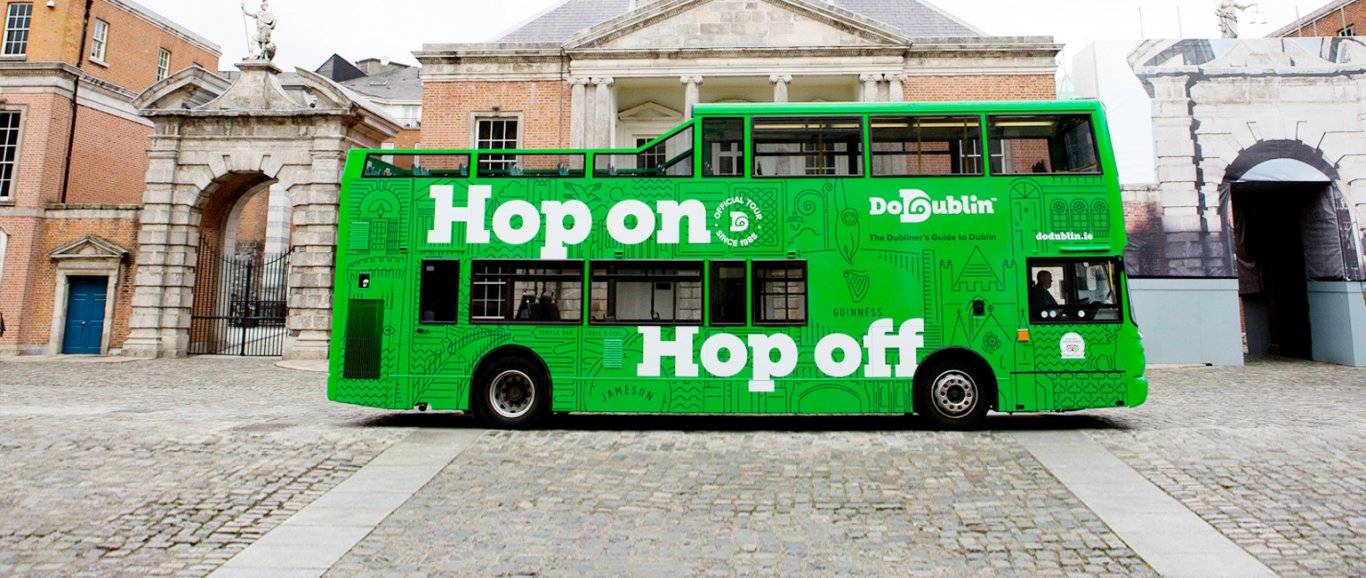 Green is the colour that is synonymous with Ireland. City's throughout the world "go green" each year (in Chicago they even dye the river) to help celebrate St. Patrick's Day. Well DoDublin are green all year round, and if you're in Dublin city you're never far away from a Green DoDublin Bus. Hop on board and we'll help you DoDublin, like a Dubliner!